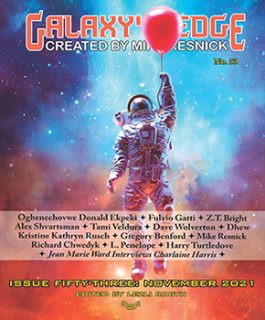 Submissions
SUBMITTING YOUR BOOK FOR A REVIEW
Books, in paper form (ARCs or final printed copies) may be submitted to Richard Chwedyk at:
7538 N. Bell Ave., #3A,
Chicago, Illinois 60645-1962
FICTION SUBMISSIONS PORTAL IS OFFICIALLY OPEN EVERY TUESDAY!
We will open the submissions portal at midday (12pm EST/EDT) every Tuesday. The submissions portal on Moksha temporarily closes once we have received a specific number of stories to ensure we respond to all submissions within a four-month period.  Once we hit our threshold each week, we will process submissions and open up the portal again the following Tuesday.
Please note that due to a high response, we may open to submissions on Tuesday at midday, and then hit our threshold before midnight on the same day, meaning the portal closes again in less than a day! If the portal is CLOSED by the time you check, please do not email or ask our staff about whether it was open. You can correctly surmise it we've hit our maximum submission limit for the week, and we welcome you to submit your story during the next submission window! Thank you for your support of our magazine, and—as always—happy writing!
---
Welcome to Galaxy's Edge magazine! We're a science fiction and fantasy magazine entering its 10th year of publication, and we can't wait to deliver more issues of incredible fiction to our readers. If you are one of our longtime authors, or a new writer, you can submit new, previously-unpublished fiction through our Moksha portal, at https://arcmanorpublishers.moksha.io/publication/galaxys-edge-magazine.
Please only use the Moksha portal to submit your fiction. Fiction received at the magazine's official email address, or the editor's email address, will be automatically deleted!
We will respond to all submissions within four months. If you have not received a reply after four months, email submissions at galaxysedge dot com with the subject line "Submission Follow-Up" to inquire after the status of your story.
FICTION GUIDELINES
1. We buy flash fiction, short stories and novelettes up to 10,000 words. Please note that more words do not necessarily mean a better story. Novelettes are a harder sell in magazine format, with shorter story lengths being more popular with editors, so keep that in mind. We'll only be buying a novelette if you made this editor either cry (in a good way) or have some form of "Hallelujah!" reaction.
2. No simultaneous submissions: If you submit your story to multiple venues, and another magazine buys it unbeknownst to us when we have also read your submission to consider it for publication, it shows a lack of respect for the editor and the editorial process, and it wastes our time. Don't be that person.
3. No multiple submissions: If we buy one of your stories, or we reject one of your stories, we would love to see future submissions from you. However, it is not fair to the next author in line, patiently waiting for our response to their submission, if we are taking extra time to read multiple stories from you. You are more likely to make a sale if you are singling out your best story, or a piece of fiction you believe is more likely to suit our tastes, rather than sending us your entire inventory. Please wait until you have received a final response from one submission before sending us another.
4. No trunk stories: Please do not re-submit stories that have been previously rejected by our magazine (by the new editor, Lezli Robyn, or the past editor, Mike Resnick), even if you have made some substantial changes to the piece. Only re-submit a story if you have been specifically asked to do so by the editor.
5. Genre expectations: We are a science fiction and fantasy magazine, so we would love to receive fiction from those categories as well as any sub-categories, such as space opera, steampunk, urban fantasy, africanfuturism, magical realism and so on. We do not publish straight horror stories, even if they do have a supernatural element, but if you have a dark fantasy story, or a dystopian science fiction piece, send it our way—we'd love to take a look.
6. Keep us from yawning: While we have all read some great vampire, werewolf or zombie stories, and we get that writers want to write towards popular trends, we are unlikely to buy a story that appears a carbon copy of something we could have read in so many other publications. Be original. Either put your own very distinct twist on a trope, catching our interest, or submit something completely unexpected.
7. Please use our submission format: This goes without saying. Submissions that deviate from our standard format will be deleted.
SUBMISSION FORMAT
1. In the Moksha cover letter, please note the genre of your story. If you wish to add a little introduction to yourself or publishing history, please do so, but do not write a synopsis of your story. We expect your fiction to speak for itself.
2. Please submit your story in standard Word format (.doc and .docx) or .rtf, with size 12 Times New Roman font, lines double spaced, and a clear capitalized title and byline at the start of your manuscript.
3. Above your title, at the top right corner of the first page of your manuscript, please add an approximate word count. At the top left, please add your legal name (for payment purposes), pen name (for byline and copyright purposes), phone number and your address (physical and email).
4. Please do NOT have a special title page, with specialized fonts or colors or images inserted into your manuscript. Ideally, your paragraphs should also be indented with margins, rather than using the tab key. Your apostrophes and double and single quotation marks should be "smart" not straight, and there should be single spaces between sentences, not double spaces. But as long as you fulfil the submission format in the first three bullet points at least, we will thank the editing gods and be delighted to read your manuscript.
PAYMENT
We pay 7 cents per word for new fiction (with 2 paper contributor copies sent to US contributors).
Good luck, and happy writing!
---
Additional note: If you have not been professionally published before, feel free to also submit your story for consideration for THE MIKE RESNICK MEMORIAL AWARD for Best Science Fiction Short Story by a New Author. Submissions will be accepted between the 1st of September and the 1st of April, and you can find the guidelines and submit at https://arcmanorpublishers.moksha.io/publication/the-mike-resnick-memorial-award