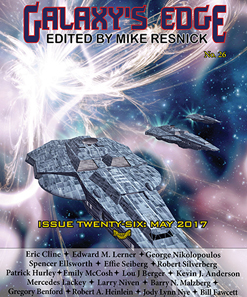 Submissions
Guidelines:
SUBMISSIONS ARE CLOSED AS OF MAY 30TH WHILE WE CATCH UP ON SUBMITTED STORIES. WE WILL START ACCEPTING SUBMISSIONS ONCE WE HAVE CAUGHT UP AND RESPONDED TO ALL WHO HAVE ALREADY SUBMITTED. EXCEPTION: IF YOU BELIEVE YOU WERE ONE OF THE WRITERS WHO ALREADY SUBMITTED BUT WERE CAUGHT IN THE SUBMISSIONS GLITCH, PLEASE EMAIL LEZLI ROBYN AT "lezli at arcmanor dot com" WITH "RESUBMISSION" IN THE SUBJECT LINE (YOU MAY INCLUDE A PERSONAL MESSAGE) AND ATTACH YOUR STORY (WORD OR RTF FORMAT) TO THE EMAIL. PLEASE DO NOT RESUBMIT THROUGH ANY OTHER MEANS, OR TO ANY OTHER PERSON AT THE MAGAZINE. LEZLI WILL ENSURE YOUR STORY GETS FORWARDED TO THE EDITORIAL TEAM.  THANK YOU.
======================SPECIAL NOTE======================
As our loyal readers know, in March we opened up the magazine to public submissions, a new and exciting step for our magazine! However, in the last two days we have been alerted to a problem with our new Submissions Email Account, discovering that we never received submissions from several authors, nor did we receive their follow up emails to that same email account (not found in inbox or spam/junk folders).
Since we were still receiving submissions from other authors, we were unaware that not all of them were getting through to our account until the six week waiting period ended and the authors contacted us through other means, such our FB page.
We apologize for any delay or confusion this has caused, and by the end of next week we will have a new Form Portal created on the Submissions Page of the Galaxy's Edge website that will eliminate this problem. Until then, if you have sent a story to us and have not received a reply, please contact Lezli@arcmanor.com.
===========================================================
Please note that we are only accepting fictional stories at this time. Do not submit non-fiction articles or art.
We do not accept multiple or simultaneous submissions.
Galaxy's Edge accepts both Science Fiction and Fantasy stories in all sub-genres. We do not publish horror stories. The maximum word count we will consider is 7,000 words, although we have a preference for shorter fiction. There is no minimum word count.
Submit your story electronically to submissions@GalaxysEdge.com. Documents should be double-spaced and in .docx, .doc or .rtf format, in 12 point (size) Times New Roman font. Italicized words should be in italics, not underlined.
If you need more information on how to format your manuscript, please refer to William Shunn's guide to manuscript formatting.
While we do not restrict the use of profane language, violence or explicit sexual situations, use them judiciously, if you must.
Please make sure that your complete contact information is at the top of the first page of the manuscript. This should include your name (and pen-name if being used, clearly marked) and your address, phone number and email address.
There is no need to submit a cover letter. If you feel the need to explain the story then it probably needs to be re-done. It should stand by itself.
Allow up to six weeks for us to get back to you. Please do not inquire about your submission until six weeks have passed after your submission.
Galaxy's Edge currently pays seven cents a word for all stories upon acceptance. We are a SFWA approved venue for short stories.